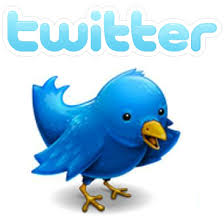 Twitter is one of the best business-to-business (B2B) social networks that can be used to brand your business. However, it is extremely important to understand that Twitter is not a soapbox, and if you treat it as such, your campaigns will fail.
Twitter should be used as a networking community to make social connections – not to simply shout out your own brand and marketing tidbits.  Establishing and running an effective Twitter social community requires making connections and interacting with others in a reciprocal fashion.
We also recommend against relying too heavily on auto tools, such as apps and services that automatically follow people back.  We believe that the best approach to building social communities with people requires as much human interaction as possible.
Here are some FAQs about how we can use Twitter to build strong social community branding for your law firm or business.
Why should I even use Twitter?
Just like links to your website, the links from tweets a page has may influence its rank in Google.  Several independent studies have shown that URLs receive a significant boost in Google rankings when they are shared on Twitter over time, multiple times, and especially from high-ranking or aged profiles.  The good news is that this boost seems to peak out at about 50 tweets so you don't have to spam your followers to get results.  From a marketing perspective, it is always better to plan out your marketing tweets in advance to reach the most people (not the same ones over and over.)
As search engines (Google included) begin to factor in social branding more and more, the better established you are now, the better you will fare as algorithms continue to change.
How do you access my Twitter account?
Twitter does not allow multiple admins to control an account so we must access your account directly.  We never change user names or passwords without your permission in advance so that you will always still have access to your Twitter account.
To access your Twitter account we need your:
I don't have a Twitter account.
No problem, we can tell you how to set one up, or do it for you.
Why don't you use auto followback tools?
We do not use tools to automatically follow back anyone who follows you.  Instead, we carefully evaluate all your followers to decide who to follow back.  We do this by hand so you don't follow back spam accounts, robots, or accounts that are posting offensive, inappropriate, or strictly personal tweets.
How do you decide who to follow back?
We try to connect you with people who are most likely to interact with you, or, whose own followers are actively engaging.  For example, we might not follow a business or law firm that only tweets their own updates and therefore, is not likely to favorite or retweets yours even if you "share the love" with them.  However, even if someone is not likely to engage with you directly (i.e., favorite or retweet your updates even if you do theirs), we may still decide to follow an account that has a wide reach (good followers of their own who may see your tweets and may respond), or whose information is worthy of sharing with your own audience (i.e., local government news, SCOTUS, etc.)
This is another reason why we do not use auto follow tools – even legitimate (non robot) accounts may simply want you to follow them, promote them, and not be willing to reciprocate.  We think about give and take when building valuable relationships online — auto tools cannot make such determinations, only people can.
How do you find new followers and decide who to initially follow?
We prefer not to share our specific networking secrets with others and give your competitors an advantage, but we can tell you we do not use any automated tools – all those we follow on your behalf are chosen by human decision.
Do you use account validators?  We are using TrueTwit now; can we still use it?
If you are using TrueTwit (or another validator tool), we prefer that you stop this service while we are networking your account for you.
TrueTwit sends a private message to anyone who follows you asking them to validate that they are not a spam robot.  If they don't respond within a certain period of time, they are just ignored.  Until someone does validate their account, they will not see your tweets.  Because a lot of people do not check Twitter every day or read their private messages, you could potentially lose good followers if you require them to validate first.  Also, it is annoying; some people just won't bother to go through the trouble of validating an account.
With our services, you won't need a tool validator – we act as human validators.  When someone follows you, we look at their account profile and tweet activity.  We strongly believe humans make better decisions about who to follow and who to follow back than any automated tool can make.
How many followers can I expect?
That depends on how well we do our job.  Typically, we acquire an average of 50-100 new legitimate, quality followers per week.  Our goal is to build you a network that interacts with you, not just more followers.
How will I know you are actually doing any work?
Easy.  You will be given access to reports that show the number of current and new followers, and that lists all your mentions, retweets, listings, and favorites.  We use a third-party analytical provider so you can be assured that we are not manipulating your data.  Also, you can still log into your own Twitter account at any time and see tweets, favorites, followers, etc.
We provide clients with a custom dashboard to offer them an easier way to see all Twitter data at a single glance (in graph format so you can see trends), but this method also makes it easier for us to see how effective our campaigns have been so that we can quickly make any necessary adjustments in marketing strategies.  To generate these reports, we need to allow a third-party app access to your account.  This app does not collect and share or resell data and can be deleted at any time.
Do you outsource?
No.  We do not outsource.  All social networking is done in-house.  This is important because search engines know the difference between 15 tweets that came from India or from the USA. We want to establish that you have social branding generated from the United States – not from Asia.
Do you buy Twitter followers?
NO!  Never! This is in direct violation of Twitter's terms of use – get caught and your account could be suspended or permanently banned.  And, it is lazy (you did not hire us to be lazy) and ineffective.  10,000 "people" who follow you from fake accounts are 10,000 followers who are never going to help you market or call you for you business services.
In addition to risking having your account suspended, having a disproportionately high number of followers from fake accounts is obvious to most people and cheapens your brand.  Attorneys (and small business owners) that have 200,000 followers almost certainly paid for them and everyone knows this.  If Twitter catches on and suddenly mass deletes fake accounts your number of followers will drop dramatically; that also makes you look bad.
Finally, when you purchase followers it may trigger concern because thousands of new people follow your account overnight or within a matter of days.  Unless you are a celebrity, Twitter will suspect you of buying followers.  Some providers of fake followers will even follow you for only a few weeks or months and then unfollow you hoping you will buy more followers to get your numbers back up.
For branding purposes, it is engagement that matters most to search engines that factor in social branding into their algorithms.  Specifically, having 600 followers and 10% sharing, talking, and engaging is far better than have 6,000 fake follows and no engagement.
Think of it this way:  If you were speaking at a conference, would you rather be addressing a room of 600 real people or 6,000 mannequins?  Fake followers are mannequins.  And, if you hire us, you won't have to buy friends.  We will make them for you the old fashioned way — by connecting with them.
I already bought followers.  Should I be concerned?
Yes.  If you bought followers from another company, that's okay, you did not know any better and we won't tell anyone.  Just let us know and we can clean up your account for you.
How do you clean up accounts?
Fake followers are pretty easy to spot.  There are also tools that can detect and list all the fake accounts.  Whenever we identify fake accounts (or spammers) we block them so they no longer can follow you.  You also don't want to follow a spam account the appears "okay" until they push you 100 tweets a day that your followers have to deal with.  We unfollow and/or any account that pushes out spam, or simply too many tweets in a day (some spammers tweet every few minutes all day long)  that might lead to people unfollowing you.
We work hard to see that your reputation is protected by keeping you disassociated with the Twitter riffraff.
Do you charge extra to clean up accounts?
No. It is such an important part of social networking that we house clean as we go.
Do you schedule Tweets?
Yes, we schedule some Tweets in advance.  We use the professional versions of HootSuite and TweetDeck to schedule certain Tweets in advance and monitor all your social networks at a glance in real-time.  We do this to promote website links at various times of the day without appearing to be too pushy.
But wait, isn't scheduling tweets lazy?
Not how we do it.  We schedule tweets to capture the widest audience possible.  For example, when we thank followers, rather than "spam" your account with 20 or 30 "thanks for following" tweets at one time, we spread them out a bit.  We also develop a specific marketing strategy in advance at the beginning of each month and schedule marketing tweets.  We may repeat a specific tweet multiple times, but we do so at different times of the day and on different days to get the most reach.  The last thing we want is for people to miss your important tweets or to simply tweet them over and over and annoy people.
We also schedule some tweets during the wee hours of the morning.  Yes, people are on Twitter at 3 AM (but we aren't.)  We see enough retweets and favorites from off-hours tweets that it makes sense to tap into time frames other people are ignoring.
Are all tweets scheduled?
No!  Twitter is an incredibly fast-paced, dynamic community that must be monitored live during peak hours to get the most from it.  So in addition to scheduling important marketing tweets, we manually log in to your account every single day and respond to those who mention you, favorite your Tweets, or who retweet your tweets.  This also allows us to keep your tweets "fresh" and let's us tweet out breaking news and important local events ahead of others (which increases your chances of getting even more retweets.)
Do you pretend you are me?
No. But we tweet, retweet, favorite, reply, and comment generically under your Twitter ID.  However, if anyone asks you a direct question, we tell you and let you decide how to respond.  Since we log in everyday you won't miss an important message.
We do not make political statements or endorsements under your account ID unless you have specifically told us to do so.
Can I still use my Twitter account to Tweet while you are providing me with services?
Yes, of course.  We are working for you; it is your business, and if you feel like tweeting on your on, we encourage you to do so.  We do ask, however, that you leave building (following and following back) to us as much as possible, and that you allow us to continue to thank others for retweets, mentions, favorites, and follows to avoid duplicate tweets.
Do you offer guaranteed exclusivity if I only want Twitter services and not your monthly marketing package?
Yes, we can.  However, we also may not be able to assist you at all if we already are helping someone who might be a competitor who already has exclusivity with us.
Great, how can I sign up or get more information about what this all costs?
Easy, just click the button below to contact us!
Related posts: