We Are Bad Ass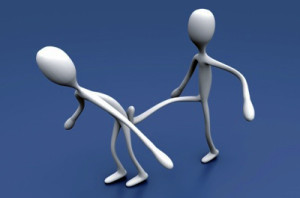 The majority of our clients are attorneys who have already been ripped off by some other marketing firm.  They are understandably cautious and don't want anymore BS — they just want results this time.  We know you have already paid lots of money to market your practice so we work hard to build on what you already have and won't make you start from scratch.
We specialize in repairing websites that have been damaged by other attorney marketing companies.  Our areas of specialty includes:
Correcting damage done by bad link development from reciprocal linking, link farms, and links from spam sites.
Restoring sites to Google's good graces after being penalized.
Getting blacklisted sites back into good standing and reindexed by search engines.
Converting websites stuck in a proprietary content management system into a portable WordPress site that you can run yourself, move anywhere, and fly like the wind.
Undoing damage done by SEO companies that outsource causing most of your traffic to come from foreign countries.
Taking your competition head on — we spend considerable time studying your competition so we can take them out in searches.
Making former unhappy FindLaw clients happy again (when they hire us and get better results, of course.)
What Makes Us Different From Other Attorney Marketing Companies?
Well, for starters, we kick ass.
We won't work with two competing attorneys at the same time — we like to win for every client — not just the ones who pay us the most or scream the loudest.
We don't cheat. We don't use any blackhat SEO or "trade secrets" to artificially boost your website.  We strictly follow Google and Bing's webmaster guidelines.
We never blame Google when your site is not performing and won't try and sell you more services to "boost" your site.  When you put us in charge of your website marketing, we hold ourselves accountable.
We put our promises in writing.  Yes, in your actual contract so you can hold us accountable, too.
Read our FAQs to find out more about how we roll.