Business and Legal Website Consulting Services And Rates
Hourly Consulting Fees: $200.00
Billed in 15 minute increments; 15 minute minimum, no retainer.
Why hire a web marketing consultant?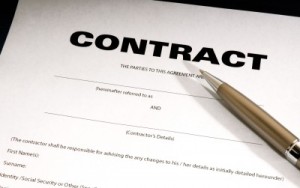 …To save you time, money, and hassles.  Here are just a few ways we can do that for you.
We can help you make your current SEO company honor its promises.   We can analyze your website and give you advice on how to deal with your current SEO or web service company to help you identify and resolve problems with them (we want everyone to get along and be happy, like search engine robots). We can talk tech talk and performance problems with them on your behalf – they don't scare us!
We can document bad work and bad faith. If your SEO or web services company ripped you off to get a refund or file a claim against them you need proof. If your website was damaged or is not performing, we can help your prove it was because of bad work (assuming it was.)
Develop contract exit strategies so you do not lose your website when you leave your SEO company. If you are planning to leave a company who owns your metadata and other creations on your site – contact us before you cancel you agreement!  We can make sure you get out with your site in tact, or, at least tell you what you will need to do to get your site moved from a proprietary system (like FindLaw) to a new platform.
Contract Analysis: We Can Save You Heartache and Lots of Money. We can also look at your existing contract or one you are thinking of signing. We will tell you what services you are getting, not getting, and if the price is fair. We can also warn you of any potential problems or legal issues if you cancel your SEO or web services contract.
We can teach you how to do what we do!  There is nothing scary about web crawlers and robots. They are just friendly, curious information seekers.  Still, you should treat robots with respect because you are on their turf and should speak their language (that's where you need to know how to optimize your website.) If you want to learn to do your own SEO work and social networking, we can teach you how.   We can help you choose the right domain name, and, if you are a beginner and need someone to listen to and talk you through starting a website, we can get you started.
* Some Restrictions Apply – Because we give all our active clients 100% exclusivity, if your business or law firm would compete with one of our active clients, we will not be able to offer you our services.