FAQS About Our Digital Marketing Services
How can you offer guarantees when Google says you can't?
Easy.  Google only says we cannot offer you a guarantee that you will show number one on a specific search term, and we don't.  But Google is fine with us saying we stand behind our work.  The bottom line is that SEO companies that rip us apart as being "fakes" because we offer a guarantee aren't getting it — and they are not willing to stand behind their work like we do.  We don't feel we should get to take your money and not offer you some written promise that the work will do will make a positive difference.  We do not sell "no returns, no refunds, buyer beware services."
SEO companies that are not willing to take some of the financial risk with you are not nearly as motivated as we are — we perform or we don't get paid.  This is one of the main reasons we will not take on two competing clients at the same time.
What do you mean by "exclusivity?"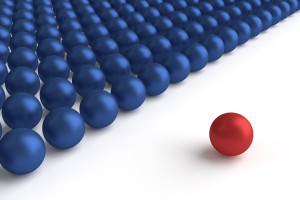 We believe helping two competing lawyers go after the same clients presents a conflict of interest.  It is impossible to get two attorneys top ranked in the same areas for the same search terms – someone will always come out second.
All clients who retain us for monthly services get exclusivity for as long as we work for them.  If you are on a monthly service plan this means we will not provide services to any other attorney practicing your area of law in the geographic area you serve.  This also includes legal service providers of such as mediators, paralegals, or even online legal service companies that would compete against you in search engines.
Everyone that practices your particular area of law in your geographic area is seen as competition and we will not help your competition.  We will help you beat them.[/spoiler]
Why can't you just use my FindLaw/Justia/Scorpion or other major attorney marketing company website as it is?  Why do you have to rebuild it?
Simple.  Your website won't work by itself any longer.  The majority of attorney marketing companies use their own proprietary content management systems or a system that has been substantially adapted.  This means that your website will not work properly once it is moved off their platform.  For example, FindLaw sells you a copy of your website in HTML format – but the scripts and support features that make things like videos, Flash, navigation, contact forms, and search features will be removed.  Those things either need to be added back in, or the site has to be rebuilt in another format.
Some companies also remove content, images, and their meta data so you only get a copy of portions of the site exported into a format that still has to be cleaned up and imported into another system.
Will rebuilding my website hurt its standing in search engines so I have to start all over again?  Will I lose inbound links?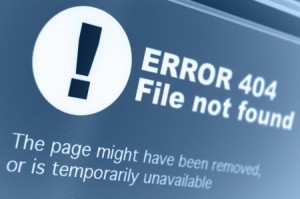 Moving websites can hurt you and can cause you to lose inbound links.  So we take specific steps to keep that from happening.   If we need to change a page URL to make it more search engine friendly, or your domain name changes, we painstakingly redirect every page to its precise new location.  We do not take the lazy way out (which can hurt your website) and simply redirect all moved pages to your home page, a site map, custom "page not found," or even just let it go dead.
We tell search engines the exact new location of each individual page so they know where to send people in the future.  When you move from one street address to another people may still send mail to your old address because they do not know you moved.  So you tell the post office where you have moved so the mail can be forwarded to the correct address.
We tell search engines about all the changes we make in page locations to preserve the sites' integrity in directories, links from other web sites, and bookmarks.  We make sure your pages  can still be found even if someone clicks on an old version link they see somewhere else.
We want to build on the work already done on your website — make it better — not force you to start over from scratch.
Why do you use WordPress?
The application is free and fully portable.  That means websites created in WordPress can be moved around without having to rebuild them if you go to someone else or to another web hosting company that supports WordPress (almost all do).  WordPress is also an ideal solution if you ever just want to take on your own website – there is nothing to convert ever again and after the setup is done, managing a WordPress site is something most people can learn to do in a few hours because it does not require any real programming skills.[/spoiler]
Will I be able to access my own website?
Yes.  You can access WordPress from any computer, handheld, or mobile device that has an Internet connection.[/spoiler]
Can I take over my own website?
Yes.  When we set up your website you have the rights to everything including the domain, content, template, plugins, search engine work, and accounts used to market your website in social networks.  Just give us thirty days written notice and we will turn your website over to you in 100% full working condition – nothing will be removed or altered – everything will still work — no strings attached and no "buy out" fees involved.  All we ask is that you be current on your account.[/spoiler]
What reports will I get?
We believe in total transparency and accountability.  This is your website, and you should have access to all information and data associated with its activity and performance.  If we have access to it – you have access to it.  All clients have direct access to:
Google Analytics.  These independently produced reports detail every aspect of data tracked by Google including the number of visitors, where visitors come from, the keywords used to find your website, popular pages, and dozens of other metrics.  Clients have full access to reports because it assures them they are getting the full picture and not just snippets of information we chose to make sites appear to be performing better than they are.
Google Webmaster Reports.   These independently generated reports show how often Google visits the website, the number of pages indexed by Google, keywords associated with the site, as well as any issues reported about meta data, bad links, page speed, and website performance.  In other words, you get to see first-hand what Google thinks about the work we are doing.
Site Map.  You can directly access your websites' search engine site map on the web anytime.  The site map shows the dates when pages have been added or updated so clients can check at-a-glance on recent work done on their website anytime they want.
Change Logs.  We set WordPress up so that you can easily see who created or edited a page and when it was created and last updated.  Revision dates are cumulative not overwritten so you can see a complete history of any page – not just the most recent activity.
Meta Data.  We set up WordPress so that you can easily see all the meta data being used on any page on the website in plain English.  This enables you to understand how your website is being optimized and what keywords are being used to target markets.
Read More About Our Unique Real-Time Reporting System
What social networks will you use to promote my website?
We use a variety of resources to help promote your website in social networks.  We do not submit articles to free vanity publication services or submit your site to multiple low-ranking sites or directories.  Instead, we use popular web platforms to create communities to help you establish your brand and create a following.
We set up new accounts and maintain them, or maintain existing accounts and monitor any of the following:
Facebook
Twitter
Google +
Google Places Directory Listing
Yahoo! Business
YouTube
Blogs
Pinterest
Instagram
MeetMe (has surpassed Yelp! in customer reviews)
Yelp
LinkedIn
Tagged
Yahoo! Answers
New accounts we create are set up in your name.  If you leave us, you get to take them with you.
More About Our Social Networking Services
How will you build links to my website?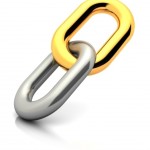 Google specifically cautions against the practice of artificial link building – exchanging or buying links, adding your website to multiple directories, and spamming blogs to force a link are all practices Google penalizes website owners for.   In fact, one of our specialty areas is in restoring credibility to websites who have suffered as a result of excessive artificial linking schemes.
In some cases it makes sense to develop your own micro website about a topic or an outside blog and link your websites.  Building and maintaining additional websites and blogs is included in our monthly services.
We do, however, outlink – this is an SEO practice often overlooked.  We link to related sites that do not compete with you.  For example, legal resource materials, your social network accounts, court websites, published laws, news articles, etc.  can give you outlinks that are not likely to cause you to lose a lead.
Outlinking tells search engines your website is not self-contained and was created only for the purpose of promoting your business.  Sites that are as indexed as resources do better than sites that exist purely for marketing purposes.
You will get inbound links from the social networks we build for you – something search engines encourage.  We also create evergreen articles with valuable information that encourage people to share and organically link to.  This is the only acceptable way to build links per Google and Bing webmaster guidelines.
We have our own strong social networking presence and routinely promote our clients through our own Twitter feed, Facebook, etc.  It is for this reason we do not brand your website with links to our own website.  We give you high-quality links, but do not devalue them by asking you to link back.
How much will my traffic increase?
Each site is different.  However, all healthy websites show some measure of positive change every month either in traffic volume, improved bounce rate, more pages read, etc.  For this reason we bill for monthly services after the closing of the month when Google reports are published.   In other words, we do the work, you get to see the results, and then we bill you.
We use traffic (number of visits) to your website as only one benchmark.  If the majority of traffic is coming from overseas it does not help you in any way.  We use two strategies:
We focus on the geographic traffic that specifically targets potential clients; and
We target some pages to have a wider appeal beyond your geographic area (i.e., general interests or national appeal) because more traffic to your site from anywhere in the United States boosts you overall popularity on the web – in turn, this can also boost your presence in local searches.
We care most about the local traffic that may convert to clients, but we do use the power of including a larger audience to increase your local presence.  Social networking also helps accomplish this goal.
What happens if I am not getting good leads from my website?
It means we want to hear from you right away.
If you want more of a particular type of case or client, or less of others, we need to know as soon as possible.   Our reports show people who visit your website and contact you – it does not show how satisfied you are with the results.
The more you tell us about what you want (or do not want) the better we can fine tune marketing strategies.  Please do not wait for a month – if you notice a drop in calls in any given week we want to know about it.
Where do you get your images from?
We currently favor using:
The images are affordable stock images with open licenses that do not have to be renewed and are included with our work (we don't charge extra for stock images.)
We do not obtain images from Getty or other stock image companies that have limited licenses that require renewal or can only be used on certain web pages.  If you wish to purchase images from other stock companies, feel free to do so.  We can put any images on the website you ask us to.
Images and their licenses remain with the site should we part ways.
Do you outsource or subcontract website work out?
No.  We believe the best way to control quality is to keep everything in house.
We want people to know who is doing our website. Why don't you allow your own company link on our website footer?
Two reasons.  First, it gives your competition an edge when they know who is marketing your website.  The less they know about us, the better it is for you (and us.)
Second, we can give you better quality links from our own sites and social networks that will have higher value to you if you do not link back to us.  We frown on reciprocal linking to build websites and that includes for our own (and yours.)
Like you, we don't want our brand to rely on the good will of others.  We want our brand to stand on its own in search and reputation, and we don't require footer links on your website to accomplish that.
What happens if I want to end my contract?"
All monthly service contracts are on a month-to-month basis.  You are never locked in long-term.  When we set up your website you have the rights to everything including the domain, content, template, plugins, search engine work, and accounts used to market your website in social networks.  Just give us thirty days written notice and we will turn your website over to you in 100% full working condition – nothing will be removed or altered or need to be rebuilt — no strings attached; no "buy out" fees involved.  All we ask is that you be current on your account.