We Specialize In Legal, Business, And Entertainment Industry Websites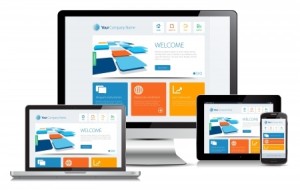 We build websites in an open-source content management system called WordPress.  Why?  There are no license fees for your to pay, it is easy for you to learn should you want to learn how to run your own website, and it is portable (meaning you can move it around and it will work on any server or host provided that supports WordPress — and most do.)
We build responsive websites.  Responsive simply means that your website "responds" to the device someone uses to access your site.  Millions of people access the internet everyday via cell phones and iPads, and other mobile devices.  We want your website to display well on multiple devices — not just a desktop PC.   (Our own website is responsive!)
We can:
Convert your website from a proprietary system (i.e., FindLaw) to WordPress so you can move it.
Convert your HTML site into WordPress.
Create a website from scratch for you.
Convert your existing WordPress site into a more responsive design.
Contact us today for your free quote.
* Some Restrictions Apply – Because we give all our active clients 100% exclusivity, if your business or law firm would compete with one of our active clients, we will not be able to offer you our services.