Get a Second Opinion Before You Sign an SEO / SEM Agreement
Price:  $100.00 per/contract
If you are thinking of signing a contract with an SEO company, or, if you are an attorney, with a lawyer marketing company, like FindLaw, read – the – contract – before – you – sign.
Do not assume what has been explained (or offered) to you orally, or even in an email, will be written into your contract. Be wary of companies that make bold promises or talk tech stuff over your head. These are not necessarily really smart SEO experts with inside secrets to search engine domination – they are more likely just really good sales reps.
About FindLaw Contracts
FindLaw does not do anything illegal.  They build really beautiful websites and have nice people working for them. But their contracts highly favor their own business at the expense of attorneys who are not knowledgeable about law firm marketing.  Sometimes, sales pitches and promises may not reflected in the actual contract through miscommunications. It is easy to misunderstand expectations – anything you want must be put into writing.
It is really important that you understand exactly what is in your contract because large SEO companies work directly with your competition to provide them with the same services as they provide to you.  And, large lawyer SEO companies may charge lots and lots of money for very minimal services (such as "annual site refresh" and automated SEO work but no social networking.)
It's fine if you are happy with the services being offered to you, you are the best judge of what you need and, it is your business.  Just be sure you understand exactly what you are and are not going to get because you will be signing a minimum of a one year contract with FindLaw.
Sorry, But We Understand SEO and Web Service Contracts Better Than You do
We know attorneys can write writs, petition for summary judgments – and oppose them and that they know about fancy things like motions in limine. But we almost certainly know more than you do about the differences between SEO and SEM, the pros and cons of Flash sights (mostly cons), and that "refreshing" a website 1-2 times a year will never get you into top search positions. We also can spot hidden or unnecessary service costs at a glance.
Even if you understand law better, we know all to well the dirty tricks and upselling tactics used by marketing firms (and we promise not to use them on you) because 98% of our clients come to us asking for help to get out of bad deals they made in good faith.
$100 Can Save You Tens of Thousands of Dollars
For $100.00 (half our hourly consulting fee) we will read a contract or web services agreement someone else has offered you and tell you in plain English what it really means. You will know exactly what services you are getting and not getting. We can also tell you what services you do not need and what services you do need to best meet your goals and expectations.
We Are Not Looking to Steal Your Business or Get Referral Fees, Honest. We are not seeking to steal potential clients from other SEO companies (we have no trouble building our own business through our outstanding reputation and because we offer complete exclusivity to geo markets.) But we can help you make a sound decision before your choose another company.
We will not recommend someone else to you (that smacks of referrals) but we will tell you if the services a company is trying to sell you are worth considering.
If You Already Got Ripped Off And Want Out Of A Contract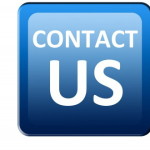 If you think your SEO or web services company has ripped you off, to get a refund or file a claim against them you need to have some sort of proof. If your website was actually damaged or is not performing because of something your SEO company promised to do and did not, we can help you document the problem.  First, we need to read your contract to see what was and was not promised.  If we suspect wrongdoing, we will suggest a complete website analysis so we can document any contract breaches.  Please note, we will NOT fabricate issues just to help you build a claim, but if there really was damage done to your site we will help you prove it.  Comprehensive Website Analysis
If you lost your website, or another company ran your site into the ground contact us. We specialize in undoing damage done by other SEO companies.
Want a copy of our contract?  Just contact us and ask and we will send you one!